Description
Lifetime Access to Keyword Hero Giant Plan for $49
With Keyword Hero you can match your traffic's keywords with the sessions in Google Analytics. You can basically see what your users googled to get to you.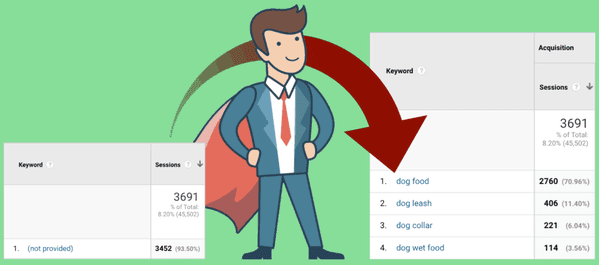 1,000 most frequented URLs
Customers' queries and all future keywords saved in your Google Analytics account
Up to 95% provided keywords
See CTR, position, and impressions for every single keyword your users used
Queries matched with all relevant metrics from your Google Analytics
Filter user searches by country, landing page, and more
Even though your deal is lifetime, you must redeem this code by May 1, 2018
60-day money back guarantee. No matter the reason.
Source: http://onlylifetimedeals.com/deal/lifetime-access-keyword-hero-giant-plan-49/